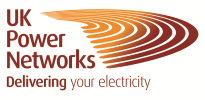 UK Power Networks distributes more than a quarter of the UK's electricity through its networks of substations, underground cables and overhead lines making sure the lights stay on across the South East, East of England and London,, regardless of who customers pay their energy bills to. A range of other companies deliver power to the rest of the country.
UK Power Networks is the first electricity distributor to be named in the Sunday Times' 25 Best Big Companies to Work For, and also holds the title of Utility of the Year (2015 and 2012). The company's 5,600 employees are dedicated to delivering a safe, secure electricity supply to 8.1 million homes and businesses.
The industry regulator Ofgem sets an allowed revenue to distribution companies so that they can maintain safe and reliable electricity supplies. UK Power Networks invests more than £500 million in its electricity networks every year, offers extra help to vulnerable customers at times of need, and is undertaking trials to ensure that electricity networks support the transition to a low carbon future. It also moves cables and connects new electricity supplies.
If customers are unfortunate enough to be affected by a power cut or have another issue with the electricity supply to their property, they should contact UK Power Networks by phone, text message, twitter, Facebook or letter. www.ukpowernetworks.co.uk