Our Mission
Our mission is to build the strength and resilience of rural England by helping to inform and engender better rural policy making.
We will do this by encouraging informed debate, providing independent research and evidence, supporting informed information exchange and building a network that draws together all those who seek to improve the social, economic and environmental well-being of rural England
Future of Heat conference
Rural England are supporters of the Future of Heat Conference. The event will tackle how the UK will decarbonise the heat sector – including those in rural, off grid sectors.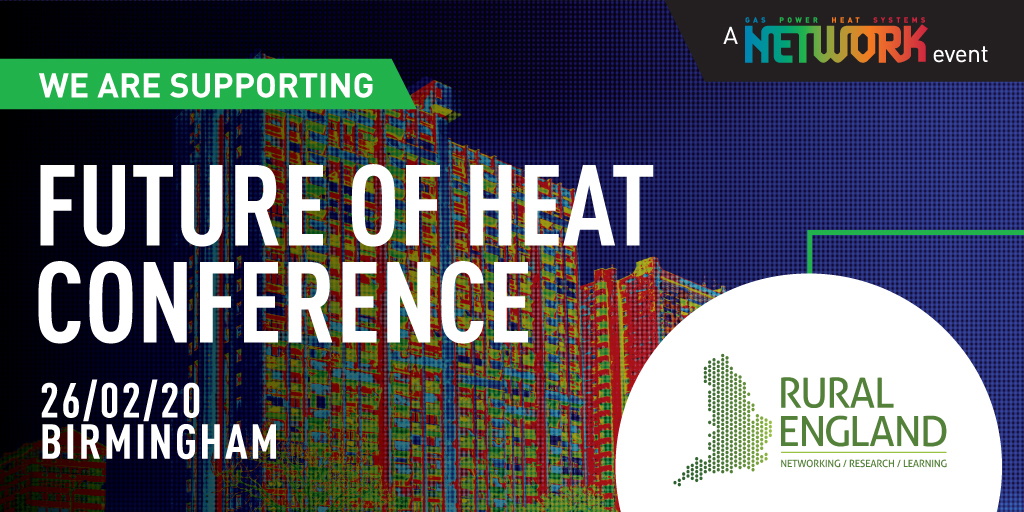 More information about the conference which includes conference features, speakers and prices as well as how to book onto the event can be found by clicking here.
Rural Services Report 2018
The report (published February 2019) presents the most recent evidence regarding the provision of services to residents and businesses in rural England.
State of Rural Services Report
Thinking of commissioning some research?
Thinking of commissioning some research? With our proven track record of producing high-quality, independent rural research, Rural England Community Interest Company could provide the bespoke answer to your research needs. Our team of experienced consultants offer a wide range of expertise and, for larger projects, we are happy to work with external partners. Whatever your rural research plans, big or small, we will be pleased to discuss how we might assist. Please email Dr Jane Hart at research@ruralengland.org or phone us at 01822 851370
Unlocking the digital potential of rural areas – research
This research report (published March 2018) considers the current adoption of digital technologies by rural based businesses. It also explores the benefits that accrue, the constraints faced and the economic potential which would be released by tackling those constraints.
To access the report click here
A library of rural research
An area where rural research from a variety of universities, rural interest groups and other organisations can readily be accessed.
Visit the research library