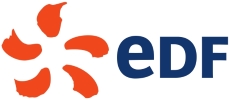 eDF Energy is one of the UK's largest energy companies and the largest producer of low-carbon electricity, producing around one-fifth of the nation's electricity from its nuclear power stations, wind farms, coal and gas power stations and combined heat and power plants.
The company supplies gas and electricity to 6 million business and residential customer accounts and is the biggest supplier of electricity by volume in Great Britain.
EDF Energy's safe and secure operation of its eight existing nuclear power stations at sites across the country makes it the UK's largest generator of low carbon electricity.  The company is also leading the UK's nuclear renaissance and has published plans to build four new nuclear plants, subject to the right investment framework.
These new plants could generate enough low carbon electricity for about 40% of Britain's homes. They would make an important contribution to the UK's future needs for clean, secure and affordable energy. The project is already creating business and job opportunities for British companies and workers.
Through Our Better Energy Ambitions, EDF Energy has developed one of the biggest environmental and social programmes of any British energy company.
EDF Energy is part of EDF Group, one of Europe's largest power companies. The company employs around 15,000 people at locations across the UK.