Rural population
9.5 million people live in rural settlements in England (2018). They comprise 17% of the country's overall population.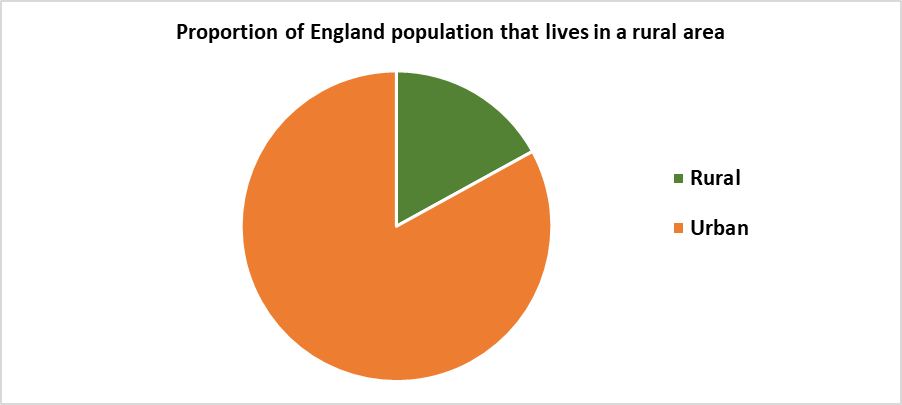 Age profile
Older people form a larger proportion within the population in rural areas than in urban areas. Those aged 65 or over comprise 25% of the rural population and those aged 85 or over comprise 3%.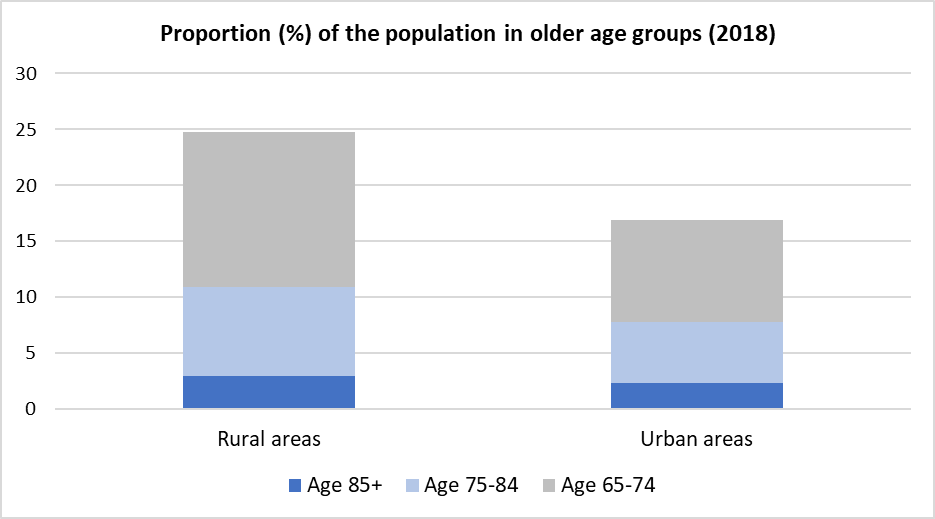 Life expectancy
Average Life expectancy in predominantly rural (local authority) areas is 80.5 years for men and 83.8 years for women. These figures are at least one year more than the equivalents for predominantly urban areas.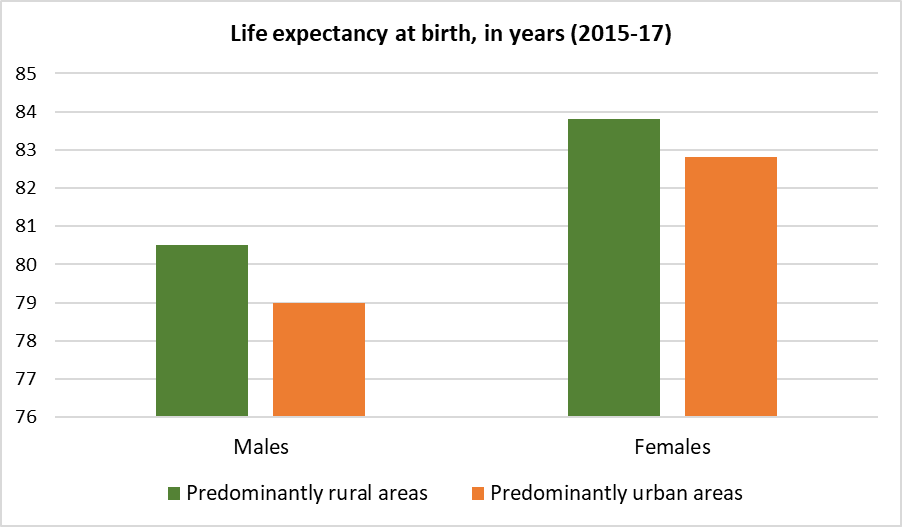 Travel to health services
Journey times to reach services are on average longer for rural residents than for their urban counterparts. This is most marked for those using public transport, which may also be infrequent.


Delayed transfer of care from hospitals
Analysis identifies that rates of delayed transfer of care from hospital are on average higher in predominantly rural areas than in their urban equivalents by some margin.


Public health indicators
Public health summary indicators provide information at the upper tier local authority level (namely unitary and county councils). These indicators show that most, though not all, shire areas:
Score better than the England average on childhood obesity, tobacco control, the best start in life and sexual/reproductive health; but
Score worse than the England average on NHS health checks, alcohol treatment and drug treatment.
Similarly, indicators about young people show that those living in predominantly rural areas:
Score better than the England average on school exclusion levels and mental health needs; but
Score worse than the England average on risky behaviours, being bullied, smoking and alcohol consumption.

Mental health
Rural research on this topic is quite dated. Four points from a summary of the rural evidence base (Rural England CIC, 2017) are that:
Rates of mental ill-health are lower in rural areas, overall, than in urban areas. That said, rates are also higher in the most sparsely populated areas;
Age standardised suicide rates are comparatively high in rural areas (being 19 and 6 per 100,000 people for rural men and women respectively);
Stigma about mental health and patient confidentiality can be particular issues within small or close knit rural communities; and
There are fewer mental health professionals, on a per head of population basis, working in predominantly rural areas than in predominantly urban areas.

Informal care
Almost 12% of rural residents regularly provide informal or unpaid care. This is a slightly higher percentage than for urban areas. That difference is accounted for by the proportion of rural residents providing up to 19 care hours per week.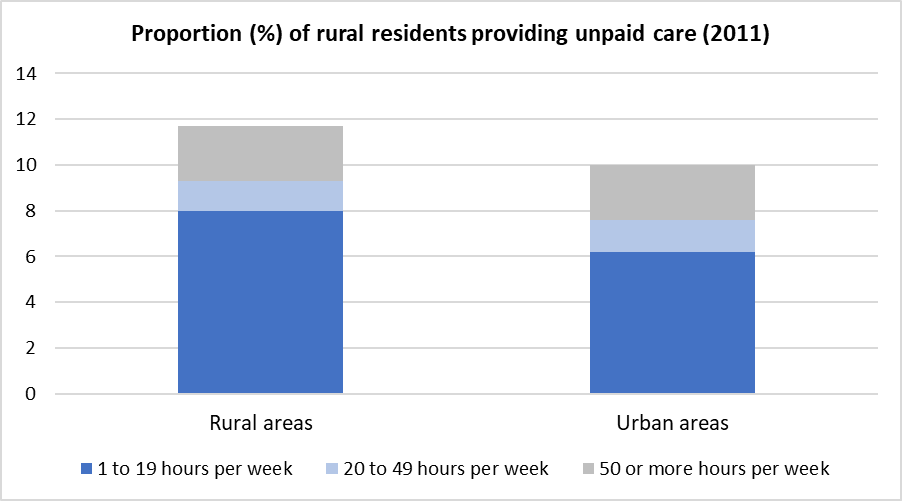 Public and voluntary transport
Few journeys are made by a local bus for those living in smaller (rural) settlements, just 2.4% from villages and hamlets, and 4.0% from rural towns or fringe areas. This reflects the availability and frequency of bus services.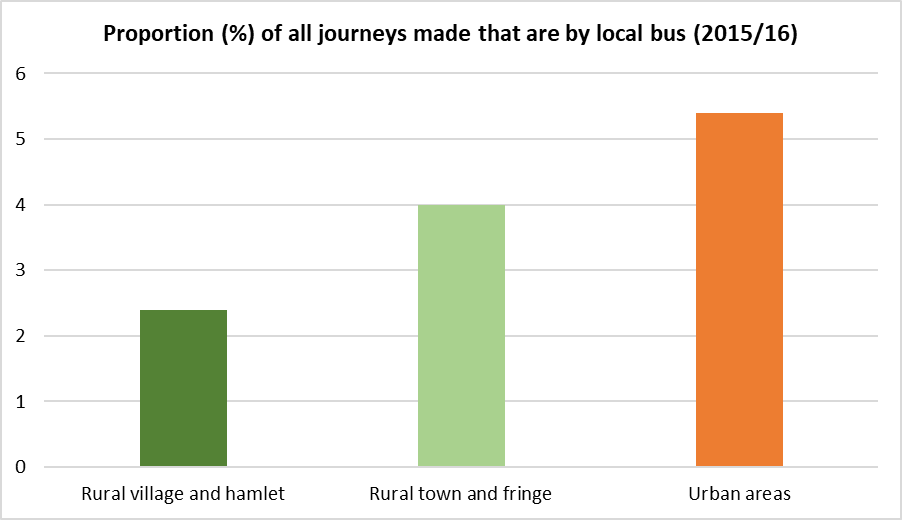 Two thirds of community transport schemes in England, using minibuses or cars, either wholly or partially serve rural areas. However, rural schemes are typically smaller in scale than urban schemes.

Digital connectivity
For some rural households, especially in the smallest settlements or at remoter locations, broadband connections speeds are slow. Almost a fifth of rural households cannot access a superfast broadband connection (30 megabits per second download speed). There are similarly gaps in mobile network connectivity in rural areas, albeit these are reducing in number.