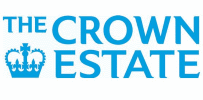 The Crown Estate is an independent commercial business established by Act of Parliament and pays its profit to Treasury for the benefit of the nation's finances. Across its diverse portfolio, The Crown Estate's approach remains consistent; driving sustainable returns and growth through an active approach to asset management and long term investment in four key sectors.
The Crown Estate's portfolio is one of the most diverse anywhere in the world, including some of the UK's most iconic assets:
All of Regent Street and much of St James's in central London;
A portfolio of regional shopping parks;
One of the nation's largest rural land portfolios;
The entire UK seabed and around 50% of the foreshore.
The Crown Estate's history can be traced back to 1066. In the 21st century it is a successful, commercial enterprise, established as a market leader in its key sectors and known for a progressive, sustainable approach that creates long term value, beyond its financial return.