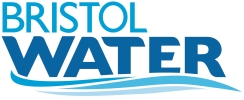 When Bristol Water was formed in 1846 under an Act of Parliament, its founders had a ground-breaking and ambitious aim to bring fresh, clean drinking water to the city, essential to the health and wellbeing of all communities and not just for the wealthy few.
We continue with their vision that beyond providing water supplies, there remains a social enterprise doing what it can for all the communities it serves. Today, clean and reliable water has become a cornerstone to modern society and we proudly continue to supply water to those who rely on us to provide an essential service every day.
Over our long history, we have gained the trust of our customers as we have remained true to our original roots; to break new ground, and to be ambitious, in finding better ways to plan for the future and to respond to our customers' expectations, changing societal and environmental needs, and the needs of future generations.
We supply water to approximately 1.2 million people across an area of almost 2,400 square kilometres, from Tetbury in the north to Street in the south and from Weston-Super-Mare in the west to Frome in the east. Our operations include the abstraction, storage, treatment and distribution of water to homes, businesses and other premises.